Walking Iris Media is a 501c3 not-for-profit organization established in 2010 to facilitate the research, production, and distribution of media projects which aim to engage the public on relevant historical and current issues through compelling storytelling.
In addition, Walking Iris Media supports initiatives and programs that promote the visibility of documentary filmmakers of color and address the challenges around access and sustainability specifically faced by people of color within the documentary industry.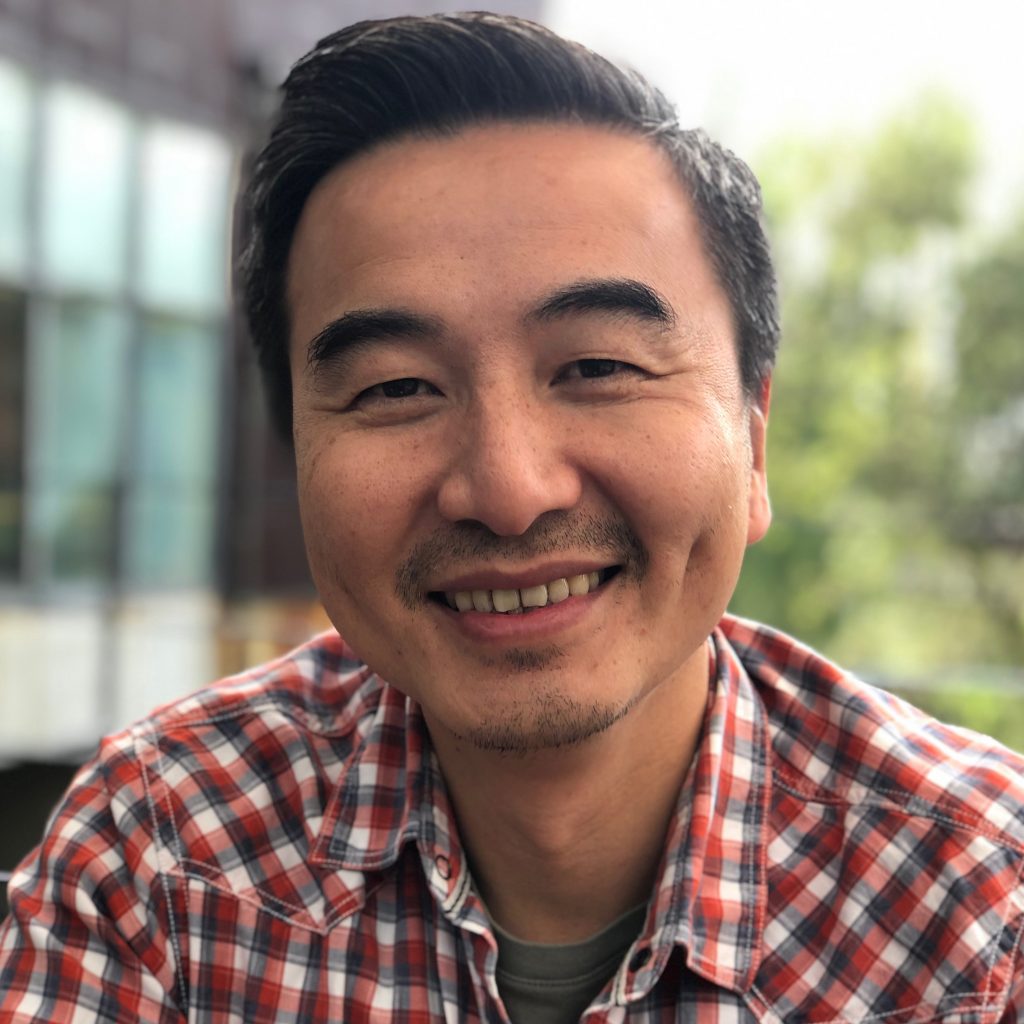 Leo Chiang is a filmmaker based in San Francisco and Taipei. His new film, Our Time Machine, has played at over 50 film festivals worldwide, winning 10 awards. He recently directed two episodes of the landmark 5-part PBS series, Asian Americans, which traces the epic history of Asians in the US over the past 200 years. His previous films include Emmy® Award-nominated film, A Village Called Versailles, about the rebuilding and transformation of the Vietnamese American community in post-Katrina New Orleans (PBS Independent Lens), Out Run, which profiles the only LGBT political party in the world, Mr. Cao Goes to Washington (Inspiration Award 2012, PBS broadcast 2013), To You Sweetheart, Aloha (PBS broadcast 2006), One + One (CINE Golden Eagle Award 2002), and Safe Journey (PlanetOut.com Short Movie Award 2002).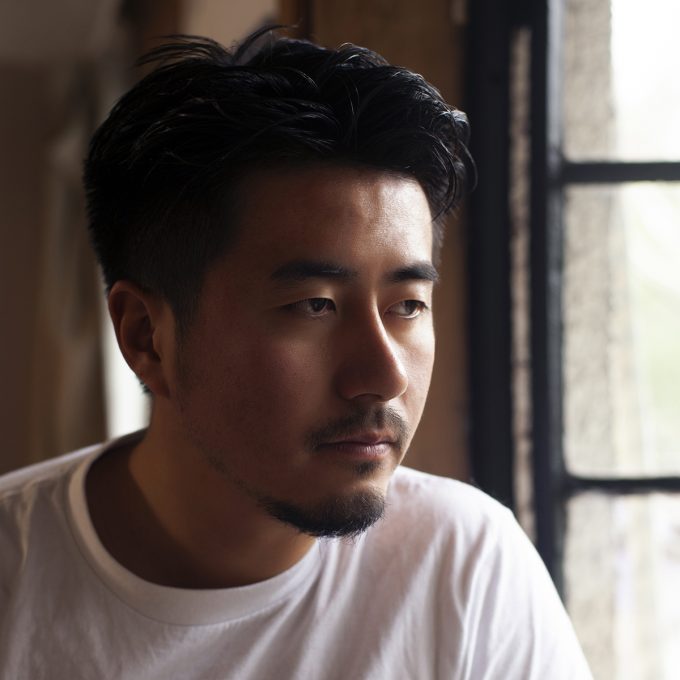 Yang Sun is a Beijing-based documentary director and cameraman. He is on staff at China's Central Newsreel and Documentary Film Studio, making documentaries for broadcasters including CCTV, Youku and the Travel Channel. He has directed several short and mid-length documentaries, including The Second Album, Aken, After He Rose To Fame, as well as the ten-part series Take Me To Travel. He worked as a director of photography on A Century With Nanjing, Century Master, and South Of The Ocean. Yang Sun holds a Masters degree from the School of Television and Film Art at the Communication University of China.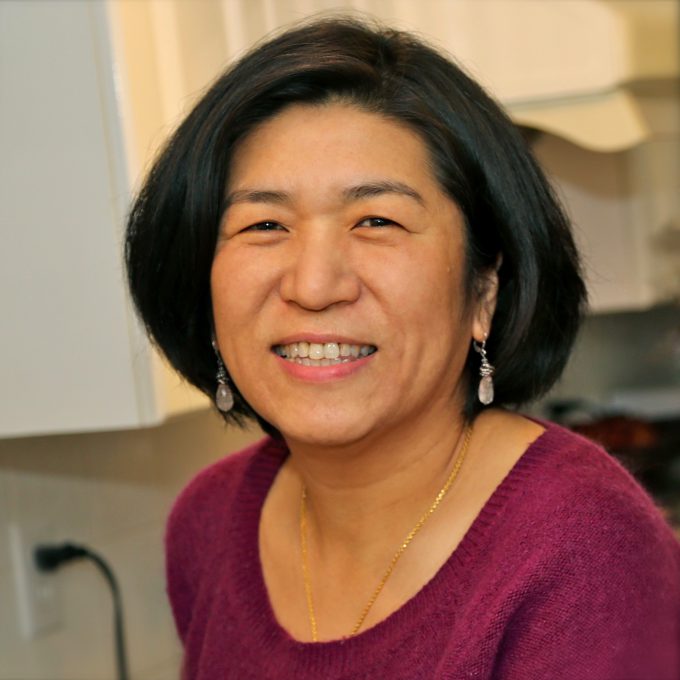 Jean Tsien has been working in documentary for 35 years as an editor, producer, and consultant. Her editing credits include Scottsboro: An American Tragedy, a 2001 Academy Award nominee. Dixie Chicks: Shut Up & Sing and Miss Sharon Jones! both of which were shortlisted for the Academy Award. Tsien consulted on many award-winning films such as: American Factory, Crime + Punishment, Rich Hill, Hooligan Sparrow, Nowhere to Hide, Risk, and Still Tomorrow. She executive produced and edited Plastic China, the winner of the 54th Golden Horse Award for Best Editing. Tsien also executive produced Our Time Machine and People's Republic of Desire, Grand Jury Award winner, 2018 SXSW Film Festival. Tsien is a recipient of the Art of Editing Mentorship Award at the 2018 Sundance Film Festival.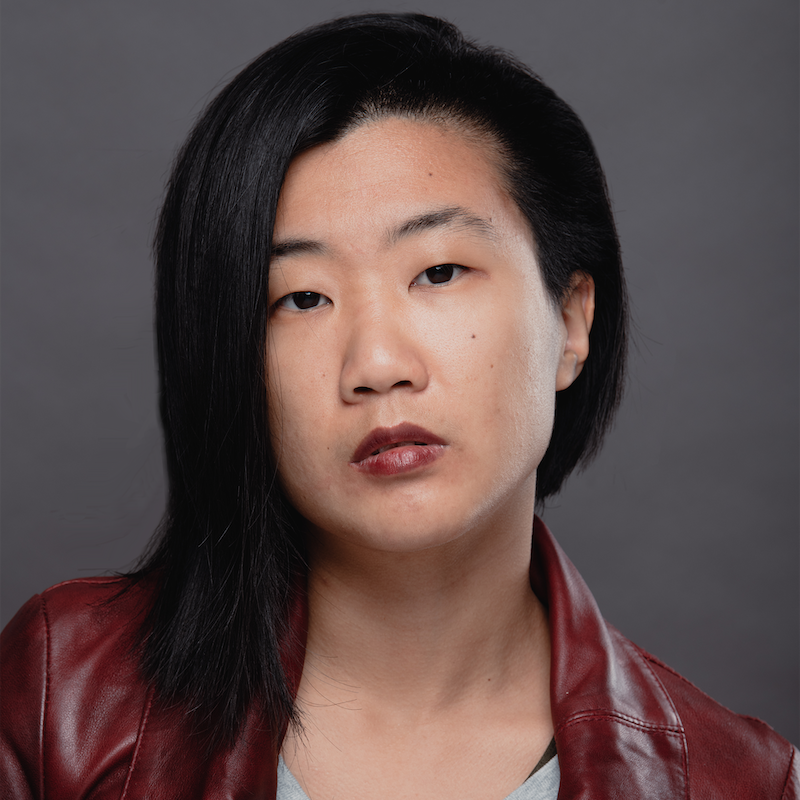 Betsy Tsai is an independent filmmaker from California. She produced Confucian Dream (Special Jury Prize, Karlovy Vary 2019) and is a co-producer with Walking Iris Media, known for Our Time Machine (Tribeca 2019) and After the Rain (2021). From 2015-2020, she was a staff member of the Documentary Film Program at Sundance Institute, where she managed and curated the Sundance Labs and the Sundance Documentary Fund. She has directed award-winning short films, and her feature screenplay, Green Island Serenade, was a Los Angeles Chinese Film Festival Screenwriting Competition finalist. Betsy is a directing alumna from UCLA, where she also studied English Literature and International Conflict Resolution.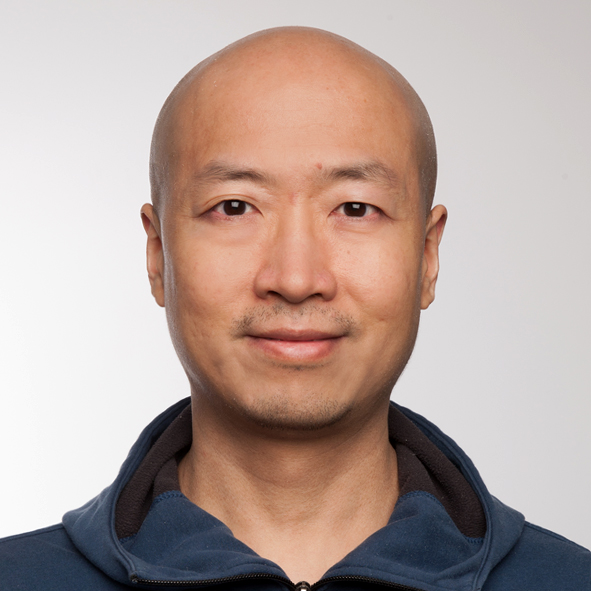 Richard Liang has been working on documentaries for over 10 years. As one of the most active producers building bridges between Chinese filmmakers and international market, Richard has produced several documentaries with international partners. In addition to being a producer, he is also a distributor and event organizer. He runs a copyright agency for feature documentaries in China; he has been scouting Chinese films for IDFA since 2013 and was in the jury of IDFA in 2015; he also organizes a monthly event that screens feature documentaries in one of the largest cities in China.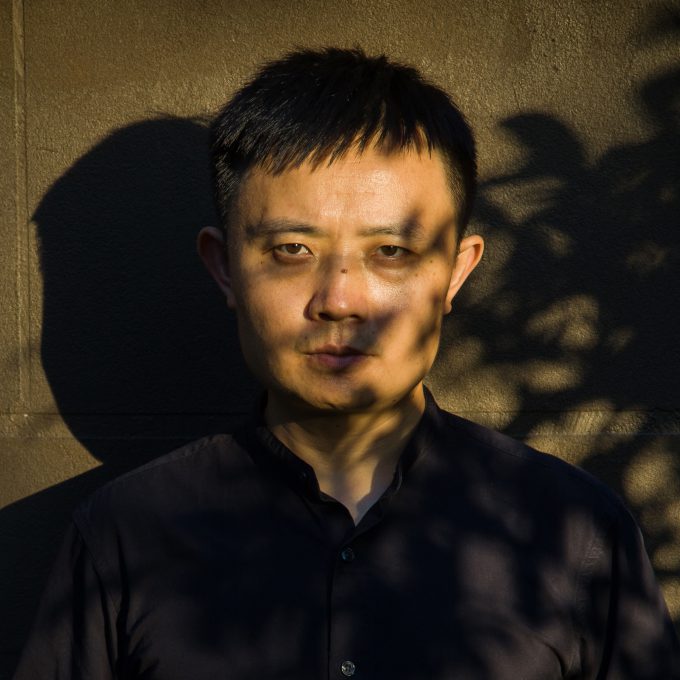 Jian Fan is a documentary director who focuses on Chinese social issues through character-driven storytelling. He has directed six feature-length documentary films, most recently Still Tomorrow, (Special Jury Award, IDFA 2016; HotDocs 2017). His work has screened in competition at the Berlinale, Full Frame, Sheffield, Busan, and dozens of other film festivals around the world. Jian studied at the Beijing Film Academy and is now based in Chongqing, China.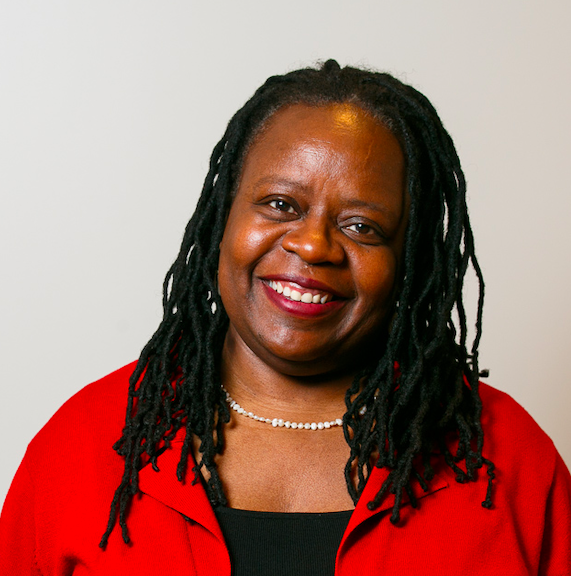 Yvonne Welbon is Senior Creative Consultant at Chicken & Egg Pictures, an award-winning filmmaker and Founder and CEO of the Chicago-based non-profit Sisters in Cinema. She has produced over 20 films which have been screened on PBS, Starz, TV-ONE, Bravo, BET, HBO, Netflix, iTunes, etc. and in over 100 film festivals around the world. Raised in an Afro-Latinx Honduran household, Welbon lived in Taipei, Taiwan for six years, received a B.A from Vassar College, a MFA from the School of the Art Institute of Chicago, a Ph.D. from Northwestern University, and is a graduate of the American Film Institute's Directing Workshop for Women.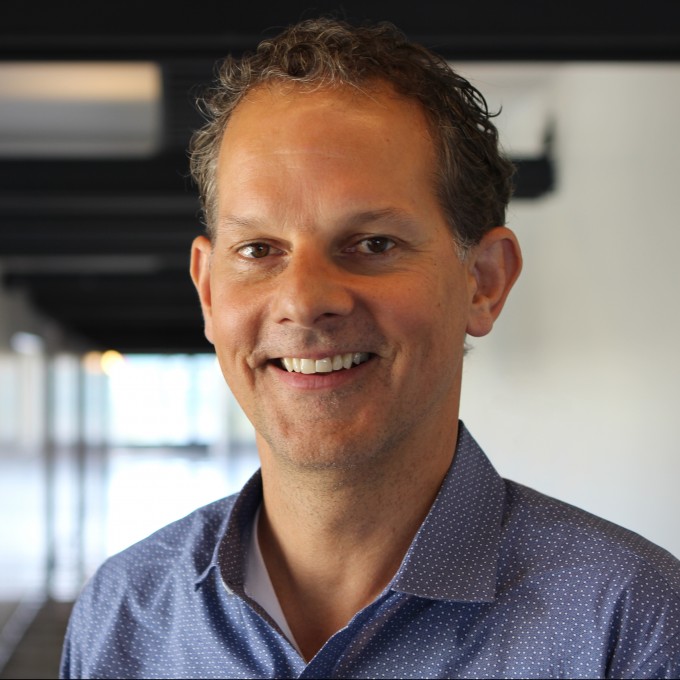 Johnny Symons is a veteran documentary filmmaker. His film Daddy & Papa (2002), about gay men raising kids, premiered at Sundance, aired on PBS' Independent Lens and received an Emmy nomination for Best Documentary. Johnny co-produced the Academy Award-nominated Long Night's Journey Into Day (2000), about South Africa's search for truth and reconciliation, which won the Grand Jury Prize for Best Documentary at Sundance. Ask Not (2008), about the US military's "don't ask, don't tell" policy, broadcast on PBS' Independent Lens. He has a BA in Development Studies from Brown, and an MA in Documentary Production from Stanford. He is an assistant professor at San Francisco State University.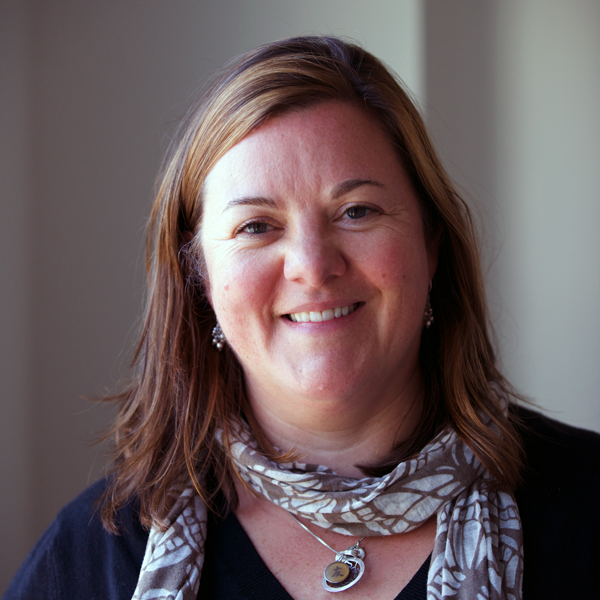 Mercedes Coats has directed and produced the award-winning documentaries Little Stars, about the unpredictable and challenging world of child actors, and Seoul II Soul, about a Korean/African-American family in post-riot Los Angeles (National PBS broadcast, 2002). She is the recipient of several awards and honors, including the Alfred P. Sloan Award, an Entertainment Weekly production grant, and the Women in Film/Paramount Pictures Crystal Award. Mercedes collaborated with producing partner, S. Leo Chiang, on To You Sweetheart, Aloha. She earned her MFA in Film Production from University of Southern California, and holds a BA in Theater from Occidental College